Subtropical Storm Alberto made landfall Monday evening near Laguna Beach, Florida, but because the system is comparatively disorganized, there was no major wind damage in the Southeast.
Interested in
Weather?
Add Weather as an interest to stay up to date on the latest Weather news, video, and analysis from ABC News.
The highest wind gusts over land were 44 mph in Florida, as rain total along the coast in many places ranges from 3 inches to 5 inches, less than expected and much less than was seen in Maryland, which suffered devastating flash floods.
Alberto, as this the storm continues moving inland today, will lose more of its subtropical characteristics.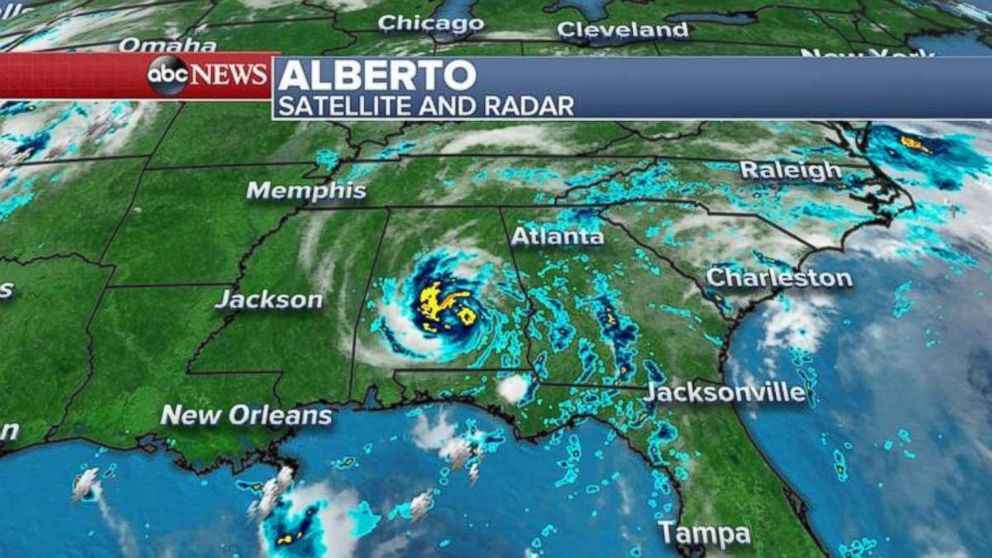 Alberto's remnants are expected to reach the Tennessee Valley this evening, with heavy rain stretching from Birmingham to Nashville.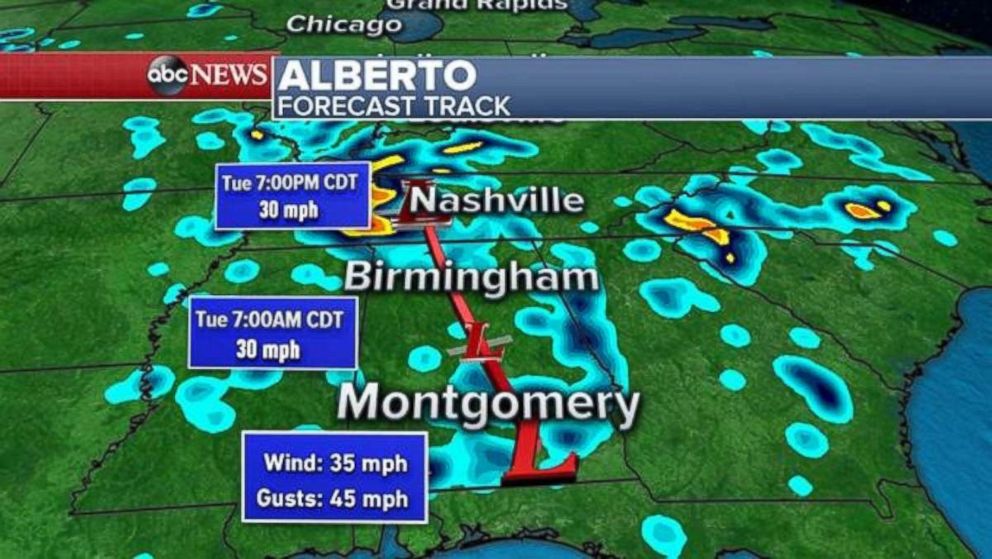 Heavy rains will stretch to Chicago and the Great Lakes by tomorrow afternoon.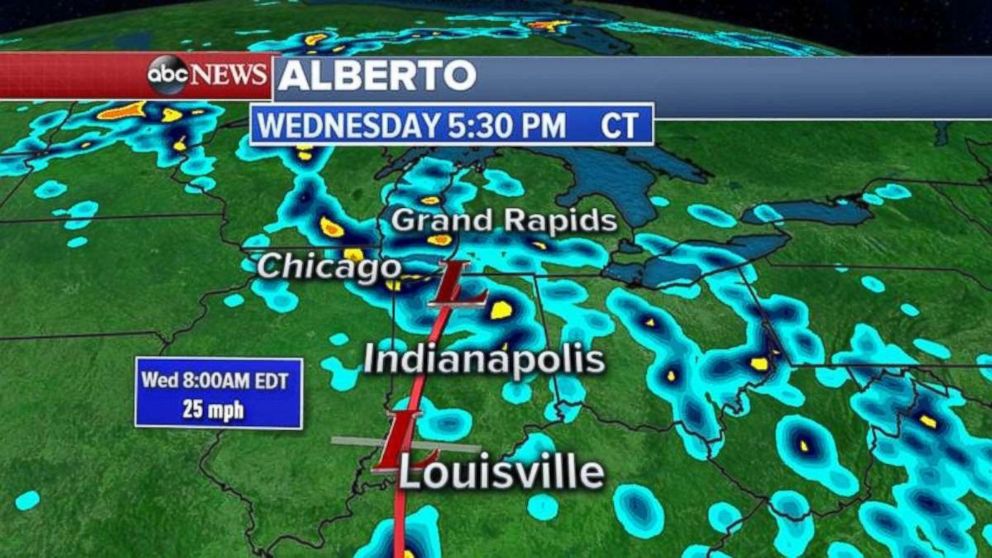 A region stretching from Alabama to Illinois could see areas with half a foot of rainfall.
On Monday, there were more than 160 reports of damaging storms in the Rockies and Midwest, including 17 tornadoes.
Severe weather today, including strong winds, hail and tornadoes, again will be a threat, mostly in the Plains.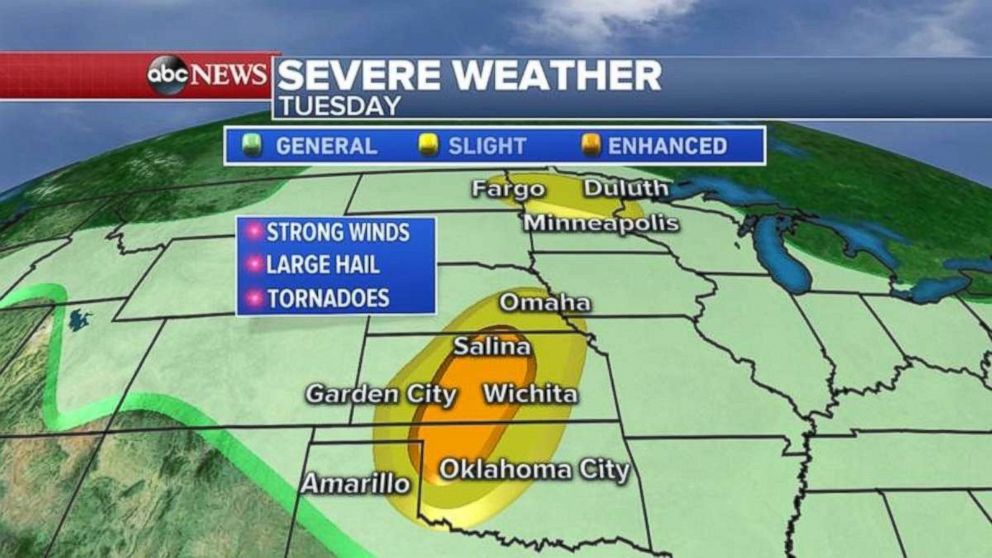 Parts of the Midwest also saw record highs yesterday, with Minneapolis reaching 100 degrees, Chicago seeing 95 degrees and Madison seeing 93 degrees. Heat advisories continue today near the Twin Cities.