North Korea will denuclearize, President Donald Trump declared in an exclusive interview with ABC News chief anchor George Stephanopoulos just hours after intense and historic negotiations with North Korean leader Kim Jong Un.
Interested in
Donald Trump?
Add Donald Trump as an interest to stay up to date on the latest Donald Trump news, video, and analysis from ABC News.
Stephanopoulos asked how Trump could trust the brutal dictator.
"I do trust him, yeah," Trump said. "Maybe in a year you'll be interviewing and I'll say I made a mistake. It's possible. We're dealing at a high level, a lot of things can change a lot of things are possible."
He pressed the president on his previous criticism of North Korea's human rights abuses including starving his people, running labor camps and assassinating members of his own family.
"George, I'm given what I'm given," Trump said. "This is what we have, this is where we are, and I can only tell you from my experience, and I've met him, I've spoken with him. I've met him. And this is, this has started early and it's been very intense. I think that he really wants to do a great job for North Korea. I think he wants to de-nuke, without that, there's nothing to discuss. It was on the table from the beginning, and you see a total denuclearization of North Korea – so important."
What was gained in the historic summit
Trump talked about the agreements that were reached at the summit in Singapore today, saying that he believes the North Korean leader "wants to do the right thing".
"Now, what it is I can't talk about – it doesn't matter," Trump said. "We're starting from scratch. We're starting right now, and we have to get rid of those nuclear weapons."
"We have the framework for getting ready to denuclearize," Trump said.
"He's de-nuking the whole place. I think he's going to start now."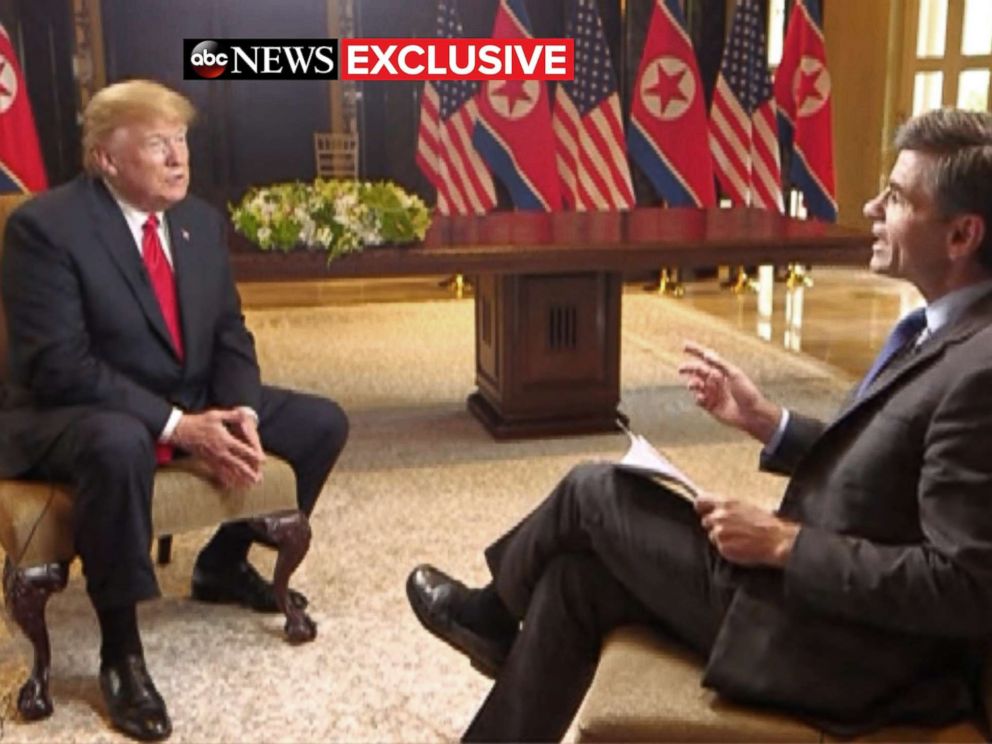 "He really wants to do something I think terrific for their country," Trump said of Kim.
Speaking about specifics
When asked if there was talk of pulling U.S. troops out of South Korea, Trump said the topic didn't come up.
"We didn't discuss that, no. We're not going to play the war games… I thought they were very provocative. I also they're also very expensive," Trump said.
"Over my lifetime I've done a lot of deals with a lot of people and sometimes the people you most distrust turn out to be the most honorable ones and the people that you do trust turn out to be not the honorable ones," Trump said.
"I believe he wants to get it done."
Trump suggested there could be another meeting of the two leaders in the future and that he would like to hold a gathering at the White House.
"I would love to have him at the White House. Whatever it takes," Trump said.
The meeting in Singapore marked the first time a sitting U.S. president met face-to-face with a North Korean leader. The two discussed North Korea's nuclear-weapons program, and a potential deal to denuclearize the communist country.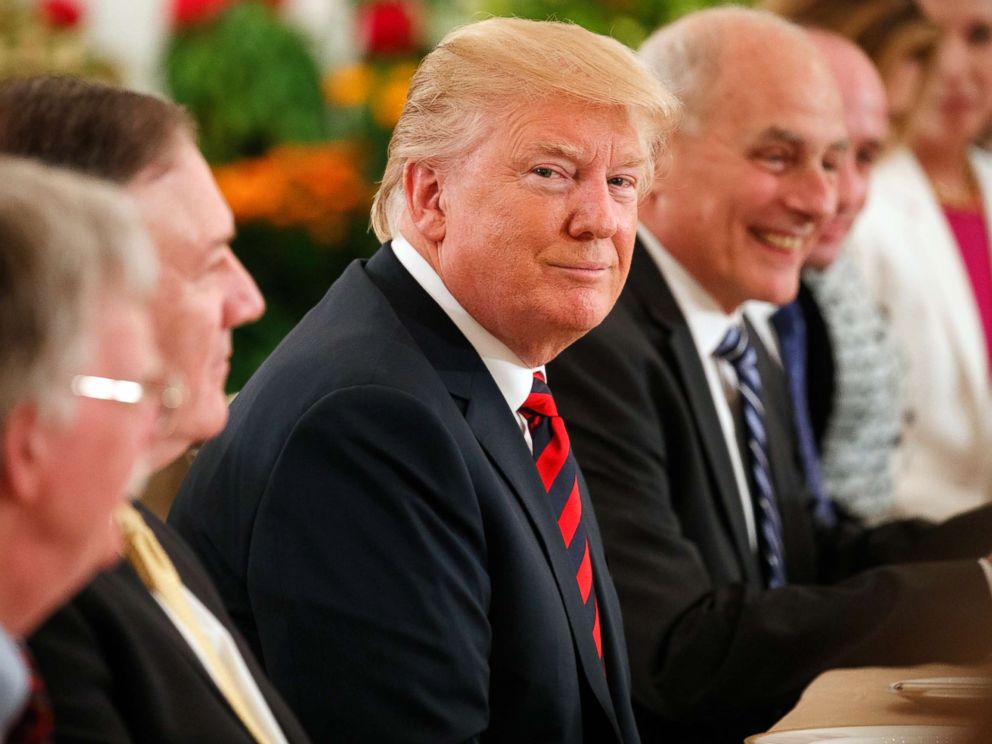 About 45 minutes after going into the private meeting, Trump told reporters that his one-on-one with Kim had been "very, very good" and said the two have an "excellent relationship." Kim did not respond to shouted questions about whether he will give up his country's nuclear weapons.
The two then sat down with their broader national security delegations for a second meeting at the Capella Hotel resort on Sentosa Island. The president was joined by a translator and his chief of staff John Kelly along with Secretary Mike Pompeo and National Security Adviser John Bolton.
Trump entered the meeting confident, boasting during the buildup that he expected to "have a great discussion."
"I feel really great," Trump said just moments before the historic meeting. "We're going to have a great discussion, I think, a tremendous success, this will be tremendously successful. It's my honor and we will have a terrific relationship I have no doubt."
Kim smiled as the translator interpret the Trump's comments, before issuing a brief statement of his own.
"It was not an easy path here," Kim said. "There's a history of holding onto our ankles, and it appeared there were times that there were unfortunate practices where they were trying to block our eyes and our ears, but we've overcome everything and come to this place."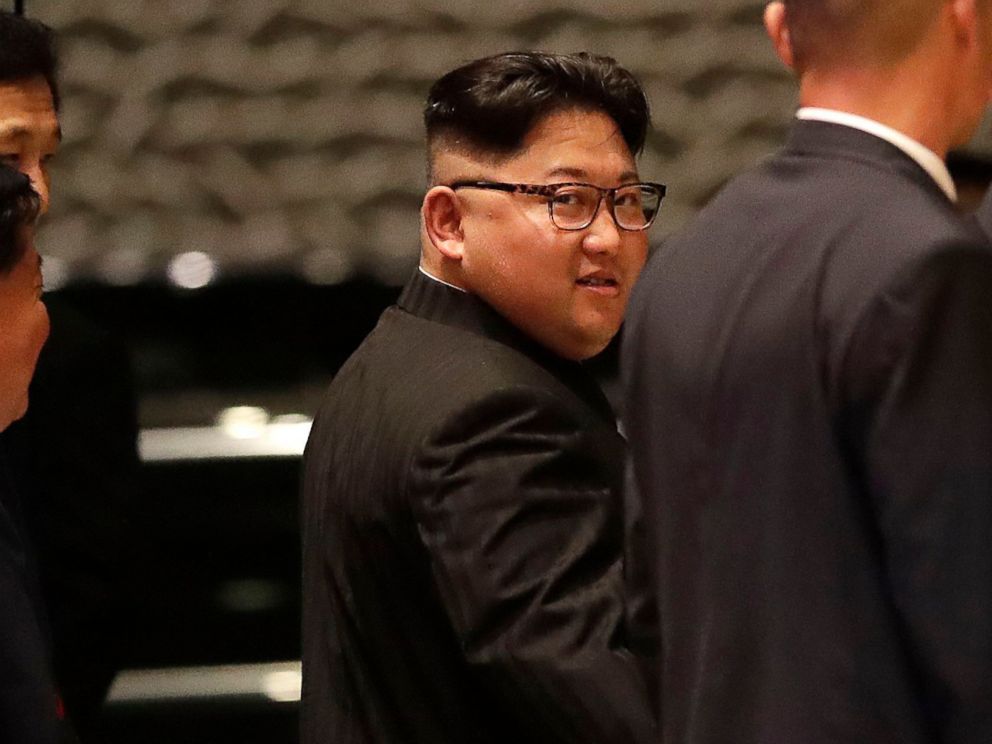 The stakes going into the meeting were high for both leaders, who have respectively belittled each other with name calling prior to the summit.
Kim, 33, previously called Trump a "dotard," while Trump, who turns 72 on June 14, called Kim "Little Rocket Man."
Only two weeks ago, Trump canceled the meeting, citing "open hostility" from North Korea. But after some last-minute diplomacy, the meeting was scheduled again and took place Tuesday at 9 a.m. Singapore time, at the exclusive Capella hotel on the secluded – and secure – resort island of Sentosa.
Trump arrived in Singapore on Sunday night, flying on Air Force One directly from the G-7 summit in Canada.
Kim got to Singapore several hours before Trump aboard an Air China plane and complimented his hosts for the accommodations during a meeting with Singapore Prime Minister Lee Hsien Loong at the Istana Palace, the official residence of the prime minister.
Kim said that if the "summit works out with good outcome [the] Singaporean government's efforts will go down in history forever."
"I have the expectation that this will be very successful," Kim, speaking through an interpreter, told the prime minister.
The United States has imposed various economic sanctions against North Korea over its weapons program in recent years. Since taking office last year, Trump said he's been hoping to secure a deal with North Korea in which Kim would relinquish his nuclear arsenal.
The White House announced the upcoming nuclear summit last month, but diplomatic peace didn't last long. Kim threatened to pull back from the meeting and criticized the United States with fiery rhetoric.
In response, Trump called off the planned summit in an official signed letter.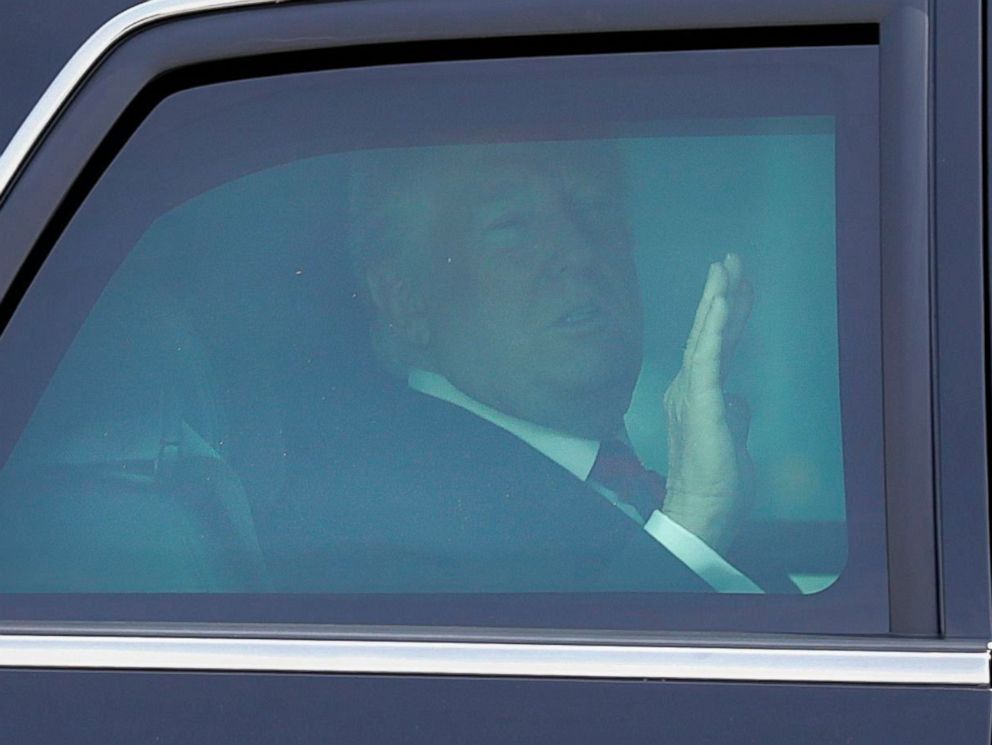 A week later, Trump announced that the summit was back on after a North Korean envoy hand-delivered him a letter from Kim.
Trump returns to the White House with more diplomatic problems on his plate with some of America's closest allies, chiefly Canada.
Trump departed the G-7 summit in Quebec having angered American allies over his administration's move to impose steep tariffs on aluminum and steel imports from the European Union, Mexico and Canada.
Trump backed out of a joint communique with other G-7 countries that acknowledged "free, fair, and mutually beneficial trade is a key engine for growth and jobs."
Trump rescinded his endorsement after Canadian Prime Minister Justin Trudeau held a news conference saying all seven countries had signed the communique despite "some strong, firm conversations on trade, and specifically American tariffs."
Trudeau said he informed Trump that Canadians "who stood shoulder-to-shoulder with American soldiers in far-off lands" do not take lightly the idea that the tariffs are for national-security reasons.
"It's kind of insulting," Trudeau said.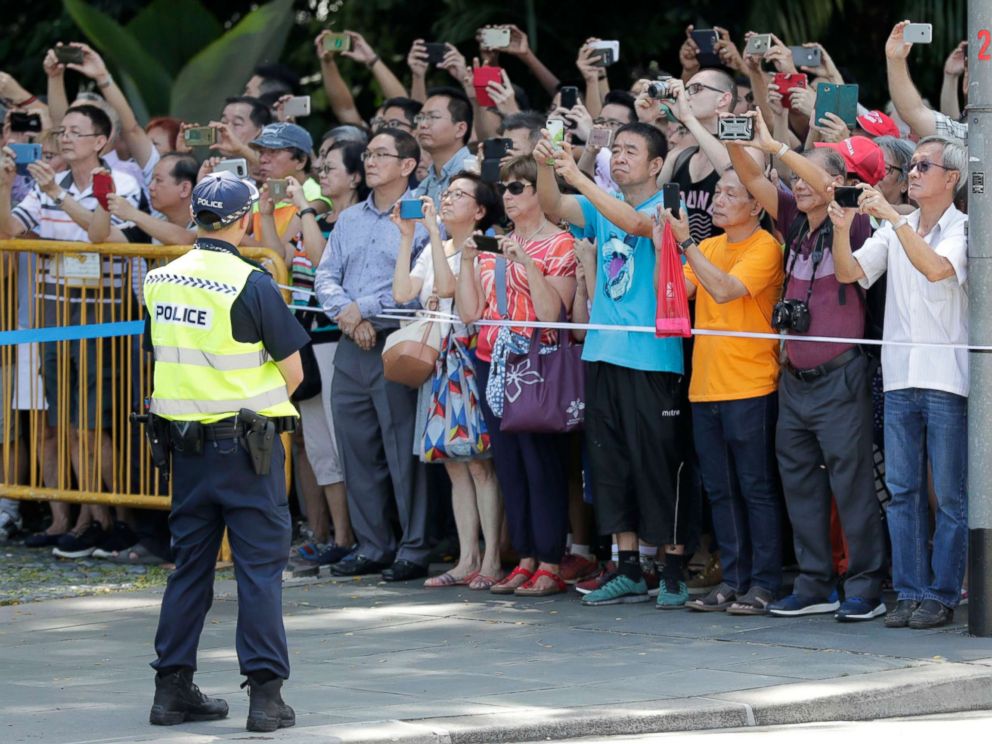 Trump said on Twitter that Trudeau was "meek and mild" during the summit and was "very dishonest and weak" during his post-summit news conference.
Officials from Trump's administration ganged up on Trudeau.
Larry Kudlow, director of the U.S. National Economic Council, said on CNN that Trudeau engaged in "betrayal" and "stabbed us in the back."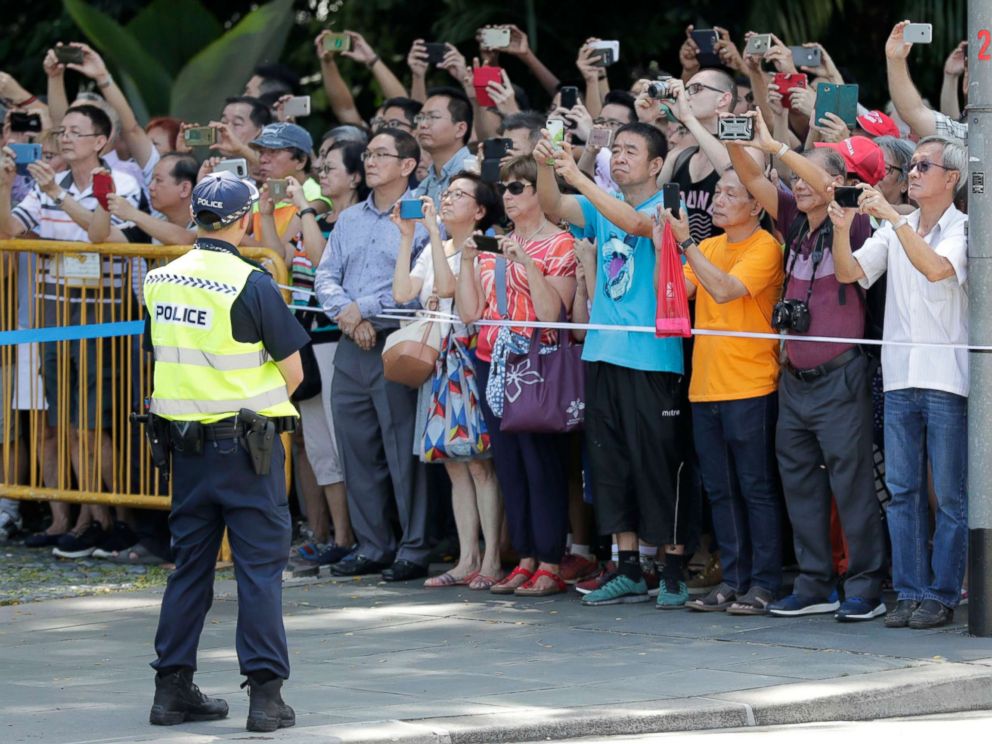 Peter Navarro, the White House director of trade policy, told Fox News Sunday: "There's a special place in hell for any foreign leader that engages in bad faith diplomacy with President Donald J. Trump and then tries to stab him in the back on the way out the door."