CLAIM AND CLAIMEE

Two stills from a
Malayalam TV soap
are being used with a false claim that ISIS terrorists killed a Kerala IPS officer and her husband. The intent behind making such a claim is to target the Pinarayi Vijayan-led Kerala government, accusing the government of being inefficient.
The post that went viral said this – "Shocking! Kerala IPS officer and husband were killed by ISIS jehadis in Kerala using modern capsule bomb. What the commie government is doing there? Is there no security even for an IPS officer (sic)?"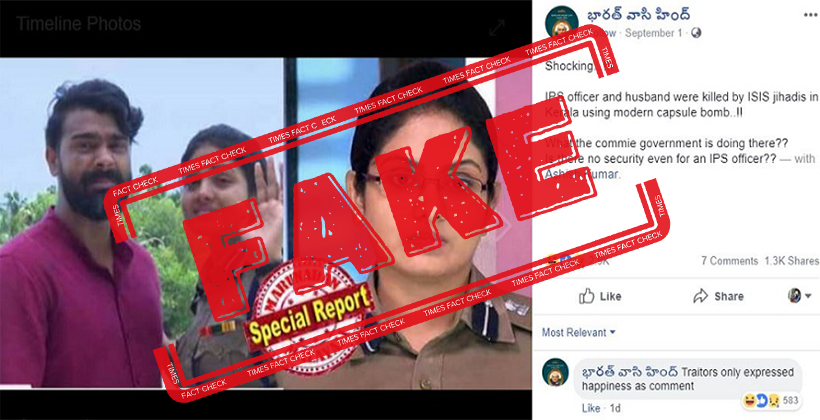 Another Facebook user, Santosh Kumar Paswan had made the same claim but seem to have deleted the post.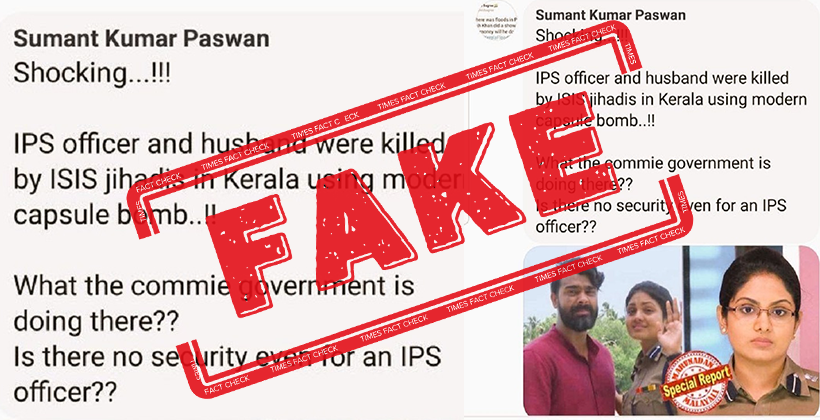 The post is also being shared by Twitter users.
Shocking…!!! IPS officer and husband were killed by ISIS jihadis in Kerala using modern capsule bomb..!! What t… https://t.co/M8qEN5vvei

— che guevara (@cheguwera) 1535902114000


VIRALITY

The above post has been shared over 1,300 times and garnered nearly 3,000 reactions. Some Facebook users commented saying the claim is fake and even shared the episode of the Malayalam soap 'Parasparam' from which the stills used were taken but the post is still intact.
While some users think this is a satirical post, scrolling through this particular handle will give an idea that the person is a serial fakester, who has shared misleading posts in the past as well.

Santosh Kumar Paswan, the user who shared a post to spread this fake news, is now facing the wrath of Malayali social media users who are now commenting on most of his posts.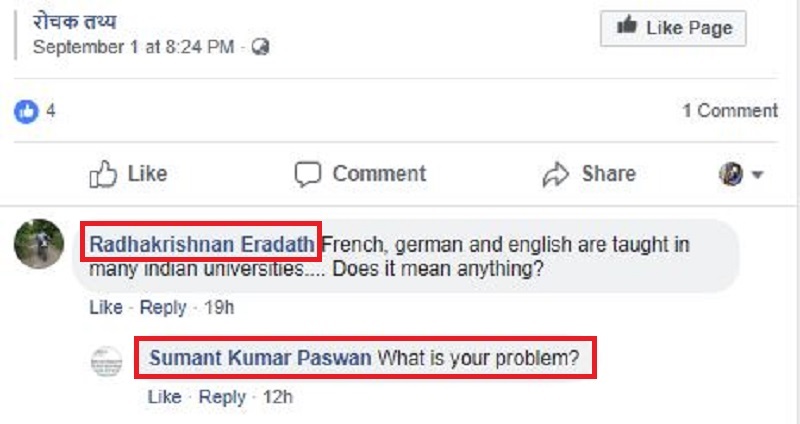 VERIFICATION AND METHODOLOGY
A reverse-image search of one of the fake posts will lead to Google giving a "best guess for the image" as Gayathri Arun. Clicking on the suggested name will lead you to a
TOI article titled "Parasparam: The end of a saga" that has used the same image seen in the fake posts. The story talks about how the popular Malayalam TV soap has finally come to an end.
To find the original video from the show, if you start typing 'Parasparam', Google will suggest 'Parasparam last episode' and on searching with these keywords, you will get a YouTube video, again with the same image from the fake posts.



Here is the video –

VERDICT

Times Fact-Check team found that the claim that a Kerala IPS officer and her husband were killed by ISIS terrorists are fake and baseless.