The former Florida sheriff's deputy who was ridiculed for not taking on the gunman in the mass shooting at Marjory Stoneman Douglas High School says he's haunted by the killings and continues to rack his brain over what he could have done differently.
Former Broward County sheriff's deputy Scot Peterson, 55, broke his silence in an interview published today in The Washington Post, saying, "the bottom line is I was there to protect, and I lost 17."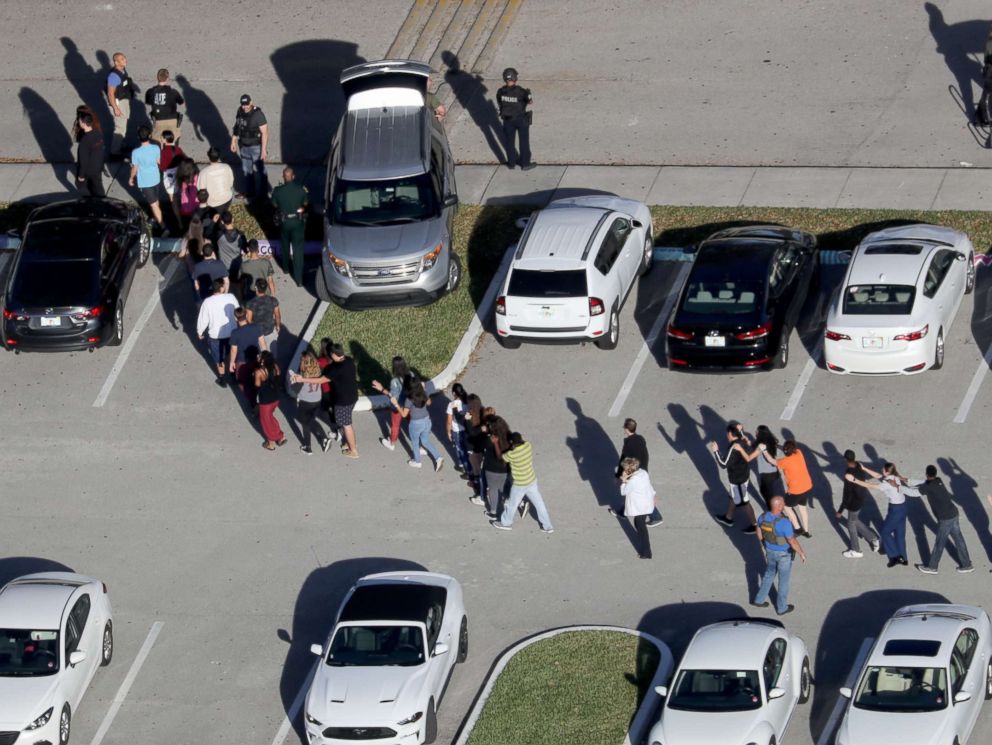 "I couldn't get him," he said of the gunman who stormed the Parkland, Florida, campus on Valentine's Day, killing 17 students and teachers, and wounding another 17. "It was my job, and I didn't find him."
But Andrew Pollack, whose daughter, Meadow Pollack, 18, was among those killed, scoffed at Peterson's excuses for not going into the building to take on the gunman. Pollack has filed a wrongful death lawsuit against Peterson.
"We all know what he is. I don't even know why he's coming out of hiding," Pollack told ABC News today. "We all know he didn't do his job.
"How could he find him if he's hiding behind a wall?"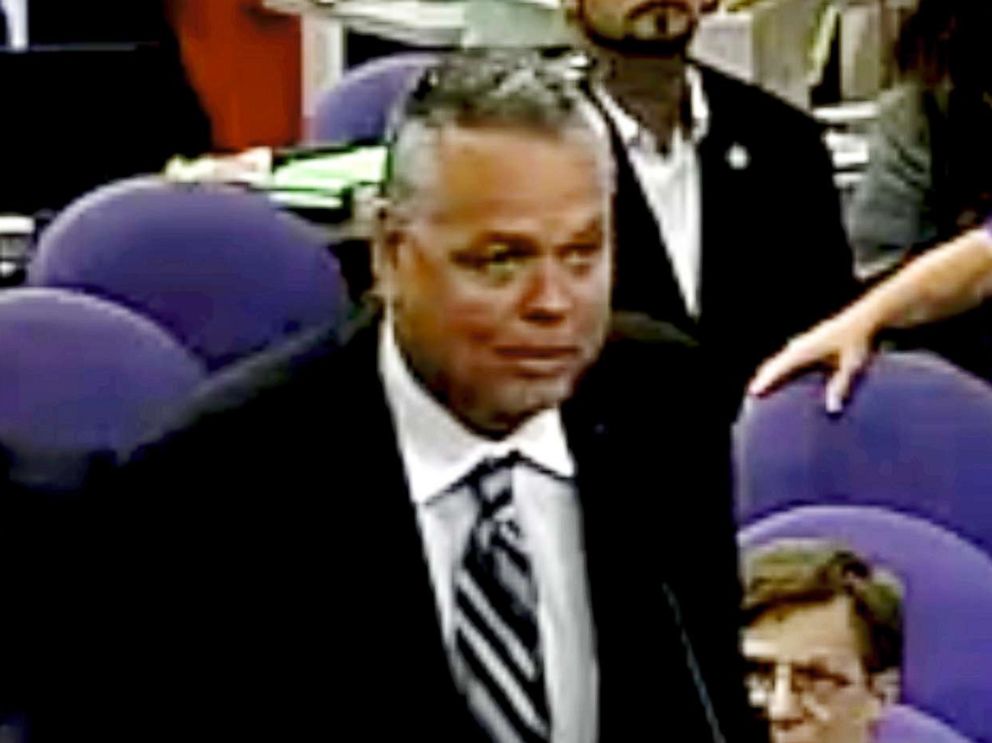 Fred Guttenberg, whose 14-year-old daughter, Jaime Guttenberg, also was killed in the massacre, said Peterson seems to be "trying to paint himself as the victim."
"This interview makes him even more pathetic than he already was," Guttenberg told the Miami Herald. "You failed me and my daughter. If you are truly sorry, I challenge you to face me."
Peterson had been a Broward County deputy sheriff for 32 years, 28 of which he spent as a school resource officer.
On Feb. 14, he was in his office meeting with a parent about a student's fake driver's license when his radio crackled with a report of "possible firecrackers" near the 1200 building of the sprawling campus.
At that time, there were eight full-time security guards patrolling the 45-acre campus, but Peterson was the only armed law enforcement officer.
When he reached the building, he immediately recognized the loud pops as gunfire but said he couldn't tell if it was coming from inside or outside the building.
Security video showed Peterson taking a tactical position behind a wall outside the building with his gun drawn and speaking into his radio, but never moving to go into the building where the shooting was.
After viewing the video, Broward County Sheriff Scott Israel gave Peterson two options: Go on unpaid leave and face discipline or retire immediately and preserve his pension. Peterson chose the latter.
During a news conference on Feb. 23, Israel said Peterson "should have went in, addressed the killer, killed the killer." He said seeing Peterson standing outside the building while lives were being taken inside made him "sick to my stomach."
President Donald Trump chimed in by publicly calling Peterson a "coward."
But Peterson said he did all he was trained to do. He radioed for a "Code Red" to lock down the school, summoned backup and tried to pinpoint where the shooting was occurring.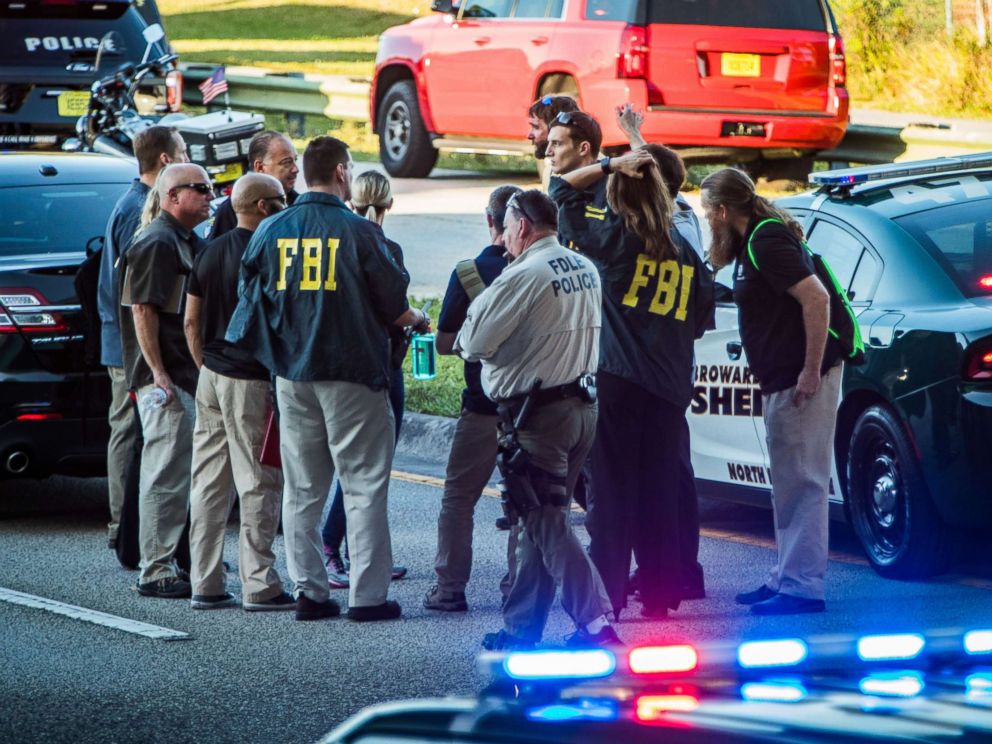 "I was trying to figure it out," Peterson told The Washington Post. "I was scanning for the shooter, looking over the windows, the sidewalk, the rooftop. I thought maybe it was a sniper like in Las Vegas. I just didn't know."
"I just didn't know," he said. "Why didn't I know to go in?"
He said he has poured over reams of police documents on the shooting and has re-watched the surveillance video countless times.
"How can they keep saying I did nothing?" Peterson told The Washington Post. "I'm getting on the radio to call in the shooting. I'm locking down the school. I'm clearing kids out of the courtyard. They have the video and the call logs. The evidence is sitting right there."
The shooting occurred over the course of just seven minutes, and Peterson stood outside the building for four minutes after arriving at the scene.
The alleged gunman, Nikolas Cruz, 19, a former Stoneman Douglas student, dropped his AR-15 assault rifle and slipped out of the building by blending in with other students escaping the massacre, police said.
Cruz was captured off campus soon after.
Peterson said he's seen a psychologist and a psychiatrist to help him cope with the "grief" and "guilt" he feels over the shooting.
"It's haunting," Peterson said. "I've cut that day up a thousand ways with a million different what-if scenarios, but the bottom line is I was there to protect, and I lost 17."
Stoneman Douglas Student Morgan Williams, who was inside the 1200 building during the shooting, posted a message on Twitter Monday saying that if Peterson truly cared about the students he swore to protect, he "would have done something to protect us."
"I don't care what that article says. Scot Peterson is a f–king coward. He was scared? So was I and everyone else inside that building," Morgan wrote. "While I had to run across my classroom and hid from the shooter, he stood outside and did nothing. He gets absolutely no sympathy from me."