As rushing floodwaters quickly filled the small-town streets of Ellicott City, Maryland, a National Guardsman jumped into action to try to save a shopkeeper.
The pet food store owner, Kate Bowman, made it to safety but 39-year-old National Guardmsman and Air Force veteran Eddison Hermond was swept away.
"He was trying to save me," Bowman told The Baltimore Sun. "He's a hero."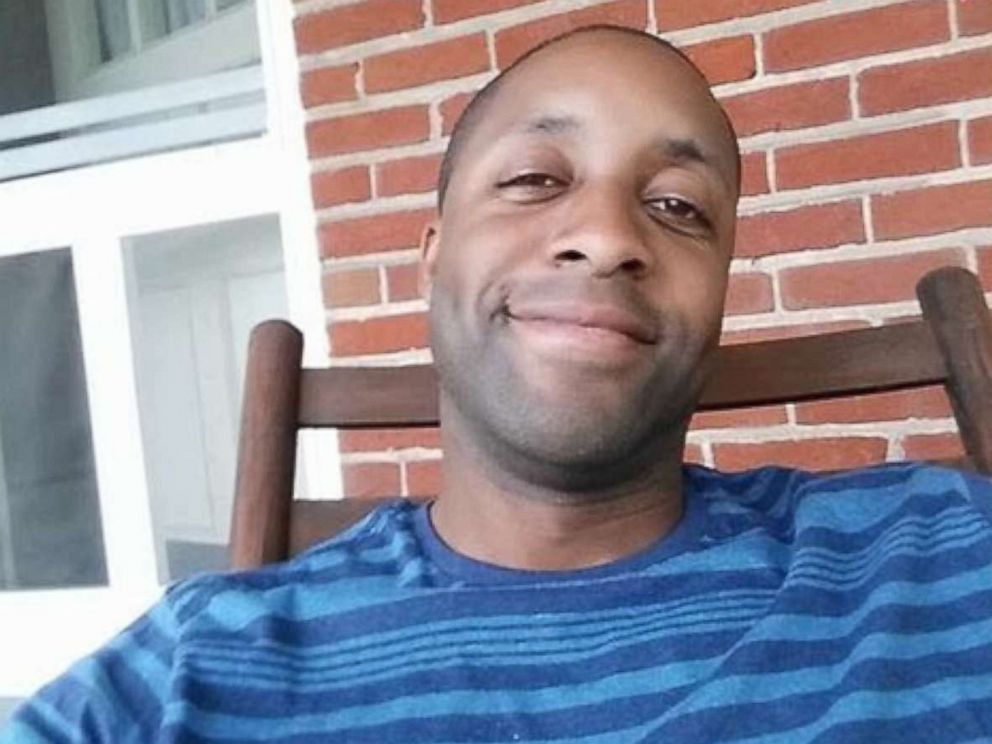 Hermond of Severn, Maryland, was last seen at about 5:20 p.m. Sunday and remains missing, Howard County police said.
When the flash flooding rushed in Sunday, Bowman escaped with her cat from the window of her shop and was in water above her waist when she saw Hermond, the Baltimore Sun reported.
Hermond was at a restaurant at the time with Joseph Lopez, his friend from the Air Force.
"It happened so fast," Lopez told ABC News of the flooding. "The main street became a river in less than 20 minutes."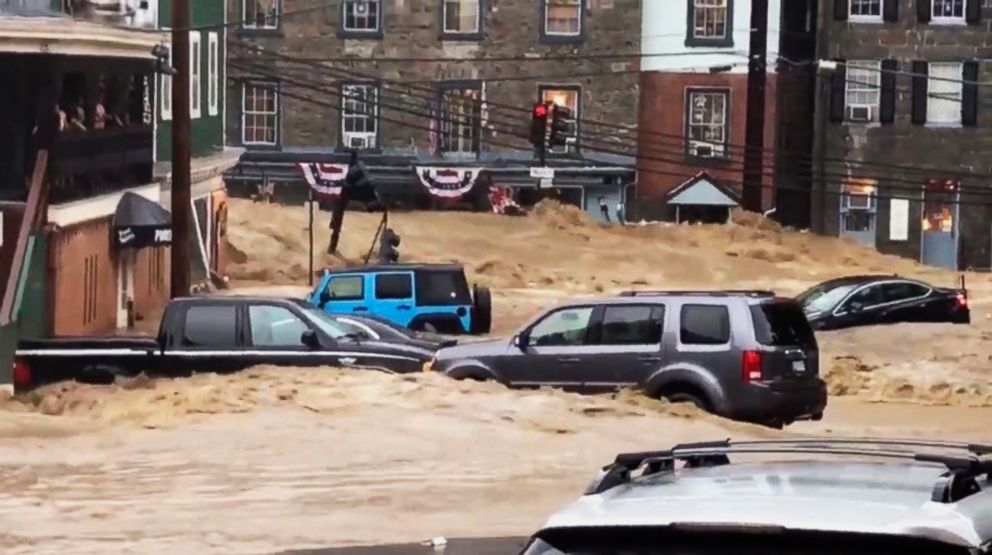 "I could barely see anything and I could barely hear anything" because of the rushing waters, Bowman, 41, told The Baltimore Sun through tears.
Hermond "stepped over the ledge to try to get to me, and he was washed away," she told the newspaper.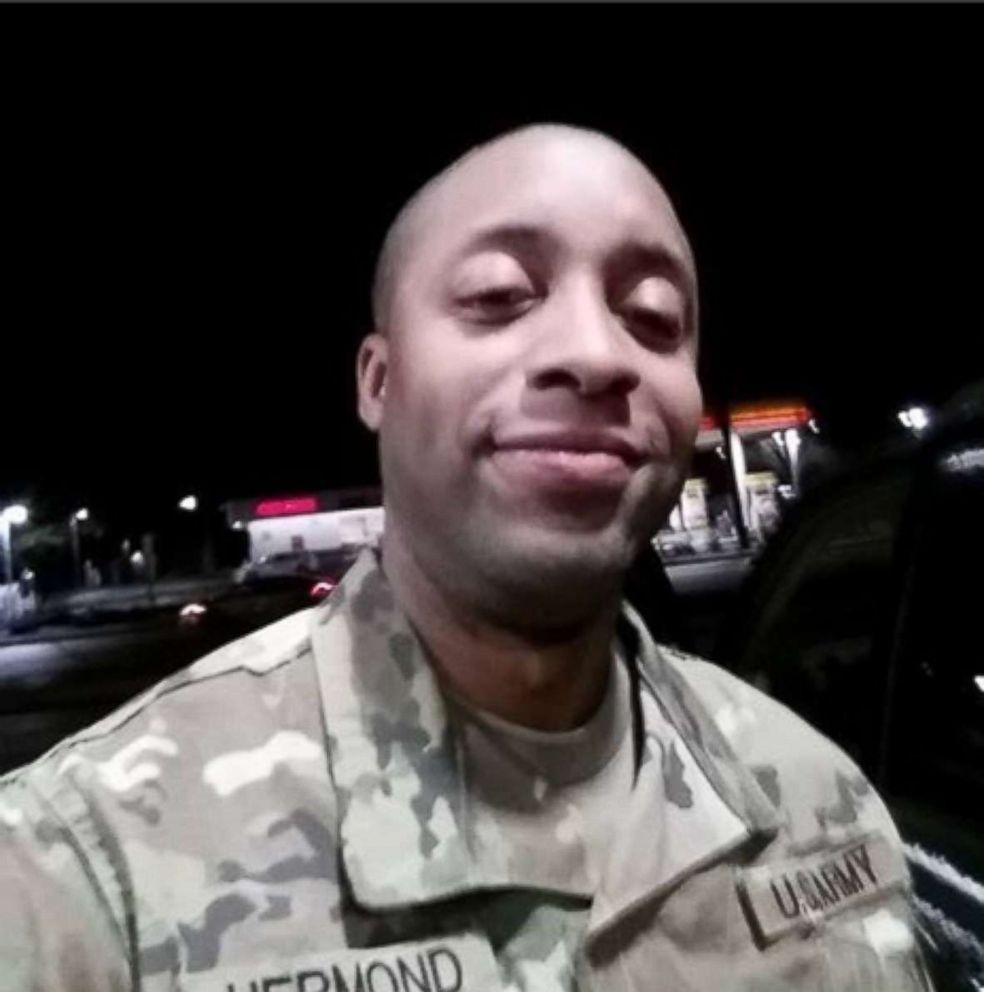 Howard County Police said Monday that the search for Hermond was continuing.
"We are still working with government agencies as we remain hopeful that he will be found safe," Hermond's aunt, Deborah Nina Cooper, said in a statement. "Please continue to keep Eddison in your prayers."
Hermond has been a member of the Maryland Army National Guard since 2009, a National Guard spokesman said. He had joined the Air Force in 1996 and served on active duty for 10 years. He took a short break in service before joining the Guard three years later.
Maryland Gov. Larry Hogan tweeted that he is praying for Hermond.
Praying for the brave veteran who has been reported missing following yesterday's terrible flooding in Ellicott City. My heartfelt thanks to all those assisting in the search. https://t.co/P0XBCzSlxy

— Governor Larry Hogan (@GovLarryHogan) May 28, 2018
Crews, residents and business owners are now beginning to clean up after the Sunday afternoon flash flooding that dumped 8.4 inches of rain in Ellicott City in just a few hours, washing away cars and damaging buildings.
"We are heartbroken to see the devastation," Hogan said in a statement Monday. "State agencies have been working around the clock to coordinate resources, begin assessing damages, and clean up debris, mud, and damaged infrastructure."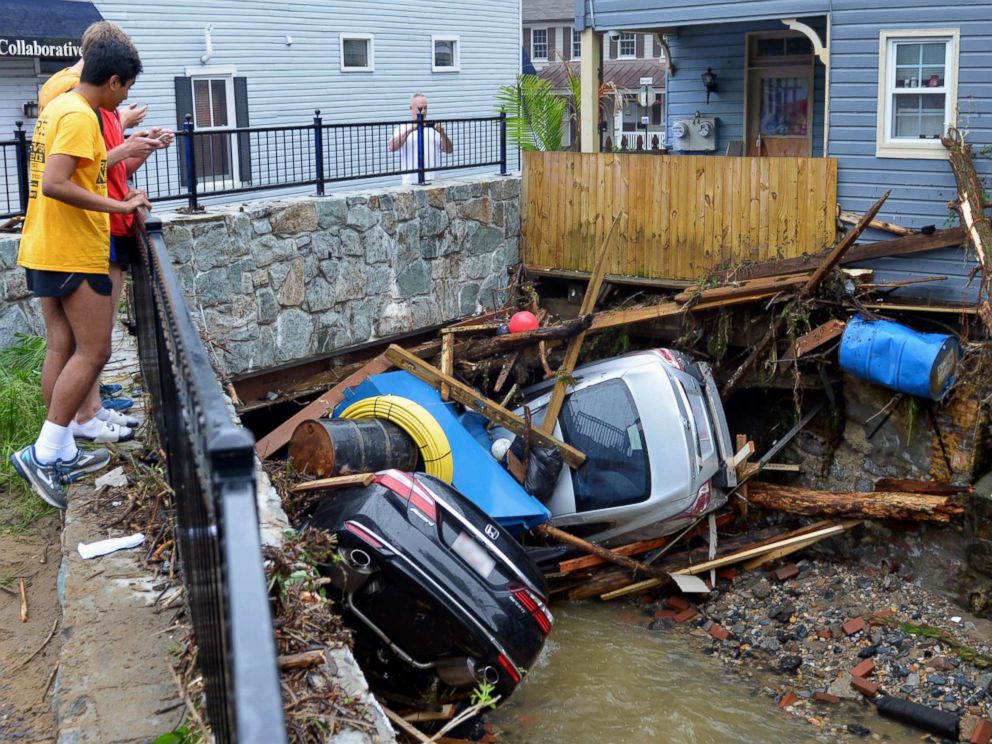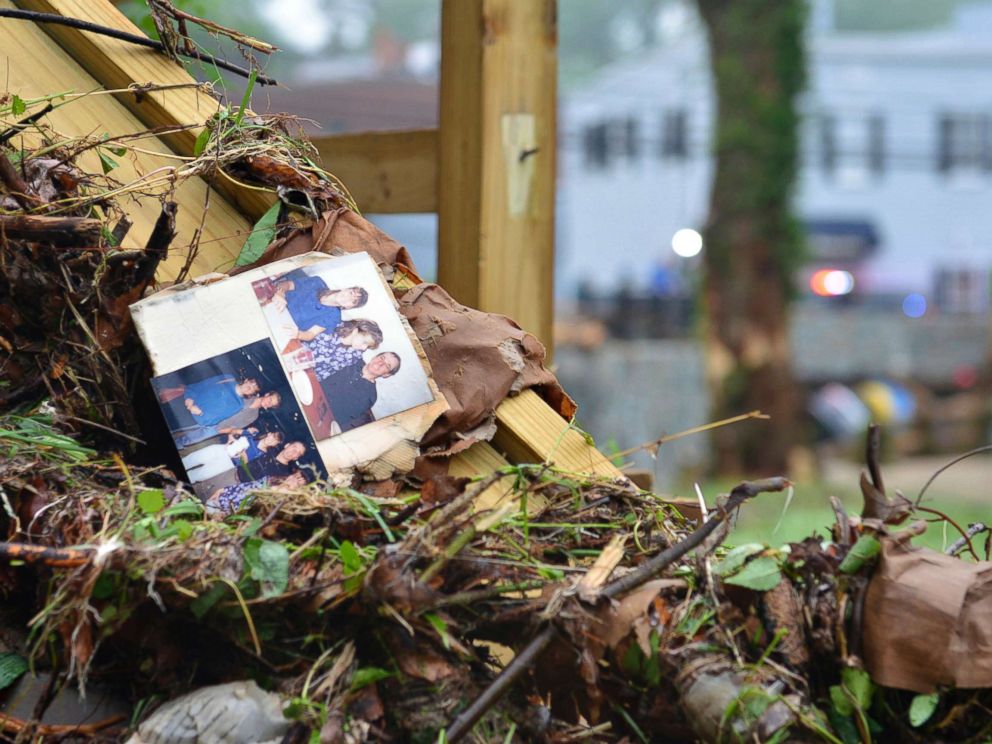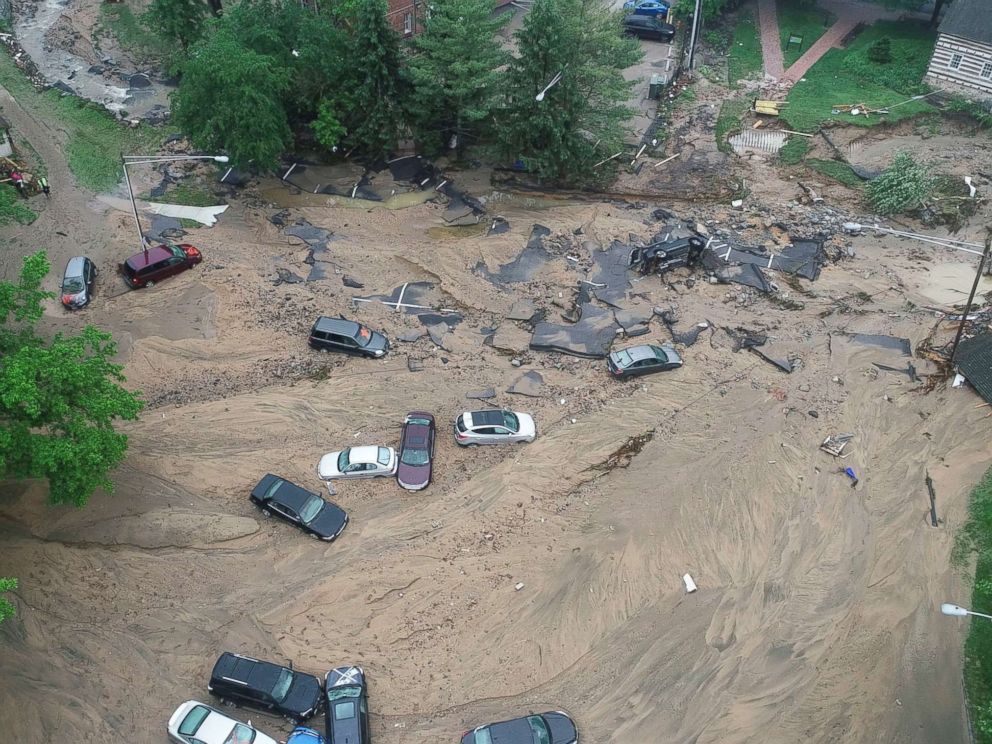 Howard County County Executive Allan Kittleman called the flooding worse than the one that hit Ellicott City in 2016, killing two people and causing over $20 million in damages.
"My heart's broken when I walk through the town and see it," Kittleman told "Good Morning America" Monday. "All I'm thinking about is the folks whose lives have been devastated for a second time in two years."
ABC News' Elizabeth McLaughlin and Sarah Shales contributed to this report.