NEW DELHI: The Union
Cabinet
on Wednesday approved an
ordinance
to make '
triple talaq
' a punishable offence. The Supreme Court had last year ruled that the law that allowed a Muslim man to divorce his wife simply by uttering the word 'talaq' three times was unconstitutional. Late Wednesday night President Ram Nath Kovind signed the ordinance.
WHY THE LAW? The government says the practice persists despite the top court's decision and so it wants to make it a non-bailable offence carrying a jail term of up to three years. There is a "compelling necessity to come up with an ordinance," given the widespread misuse of "talaaq-e-biddat" or instant triple talaq, law minister Ravi Shankar Prasad said.
WHY THE ORDINANCE? The Muslim Women (Protection of Rights in Marriage) Bill (the triple talaq bill) was cleared by Lok Sabha in December last year but is pending the approval of Rajya Sabha. The bill wasn't introduced in the upper house, where the BJP-led government lacks a majority, due to 'lack of consensus among political parties' on the issue.
PROBLEM WITH ORDINANCE: The Supreme Court had in January 2017 said that 're-promulgation of ordinances is a fraud on the Constitution' and cannot become a 'parallel source of legislation'.
ORDINANCE VS BILL: The ordinance will be seen in the political light as well as BJP had pressed its "secular" rivals like the Congress and other parties to explain whether they stood for gender justice, particularly in the light of the SC holding the practice unconstitutional and not essential keeping in mind that many Muslim nations have banned it.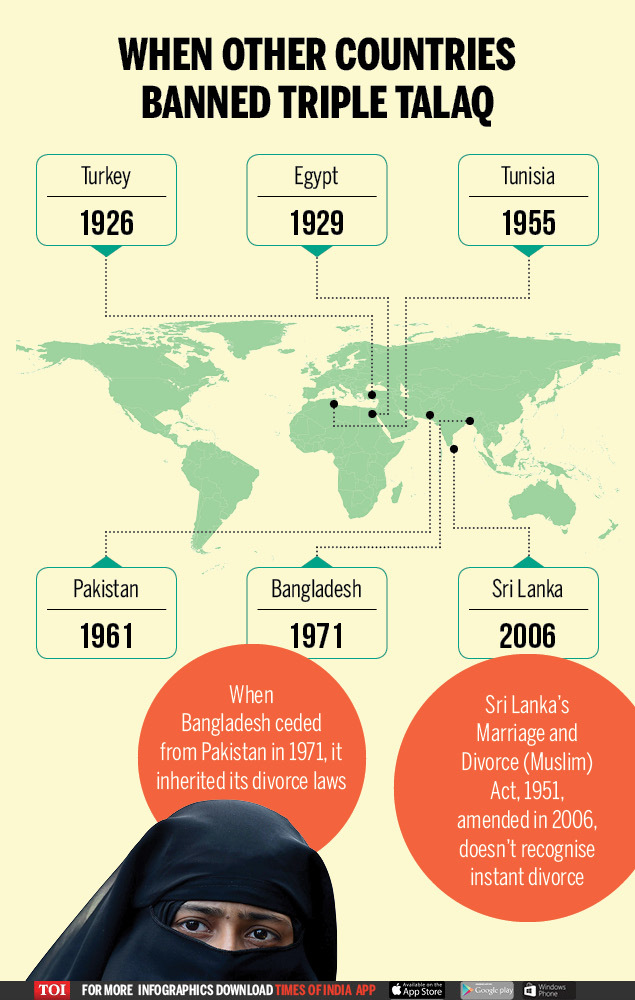 In his Independence Day speech, Prime Minister Narendra Modi had said he would "not stop till they get justice", referring to Muslim women. The ordinance fits in well for 'a promise kept' pitch. Plus, the law will have to be brought back to the Parliament for legislative approval within six months. The six-month period ends in mid-March which would also be close to 2019 polls and a debate or a party's stand may have an impact on polls.